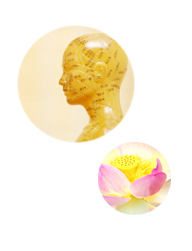 Here at the Sacred Lotus Acupuncture and Wellness Clinics, our focus is on holistic wellbeing, not the symptomatic treatment of disease. We seek to balance the whole you, supporting and awakening your innate healing potential to help you achieve a state of complete wellness, free of pain or disease, with a clear mind and healthy body.
We operate with deeply-rooted compassion and seek to ease human suffering wherever possible through the application of safe, effective and widely accepted healing modalities. Depending on the patient, we may use multiple modalities to achieve the most effective healing result.
We also believe in empowering patients with knowledge and education, giving them the tools they need to take control over their health and pursue a life path towards greater health and happiness. Rather than taking power away from patients, we empower them with the information they need to substantially improve their health using a combination of supportive treatment and self care.
Our ultimate goal is to help patients find their own healing path, and then support that journey using the best solutions from herbal and energetic medicine.