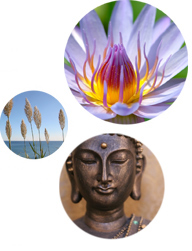 Welcome to the Sacred Lotus Healing Center. We help clients make positive changes in their lives, transforming a healing crisis into an opportunity to awaken your inner healer. Our modalities include body/scalp acupuncture (with shallow insertion), Mei Zen facial rejuvenation acupuncture, Chinese medicinal herbs and sound healing.
Chinese medicine has been practiced and refined for more than 5,000 years. Through gentle, safe modalities, it seeks to help bring your body into a state of balance, opening blocked energy channels that are vital for proper health support.
Embarking on a healing journey requires courage, and we are honored to be here to support you on that journey.
Namaste.