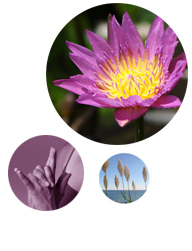 At the Sacred Lotus Healing Center, we assist patients in the following areas:
• Wellness/Health Tune Up
• Pain Management
• Weight Loss
• Facial Rejuvenation
• Musculoskeletal Disorders
• Neurological Disorders
• Reproductive/OBGyn challenges

We offer the following modalities at our clinic:
Body/Auricular Acupuncture
Mei Zen Facial Rejuvenation Acupuncture: 10 treatment protocol, twice a week for 5 weeks. Gentle needling technique.
Mei Zen Abdominal Treatment: weight loss management
Zhu's Neuro/Scalp Acupuncture: pain management, migraine, Bell's Palsy, stroke, musculoskeletal disorders and neurological disorders (gentle and shallow needling).
Chinese Herbal Consultation
Cupping and Moxibustion
Acutonic Sound Healing
Arvigo's Mayan Abdominal Massage: hands on technique for patients with reproductive challenges
When visiting us, you may request certain treatment modalities, or simply leave it up to us to decide what modalities we think are most appropriate for your particular needs.